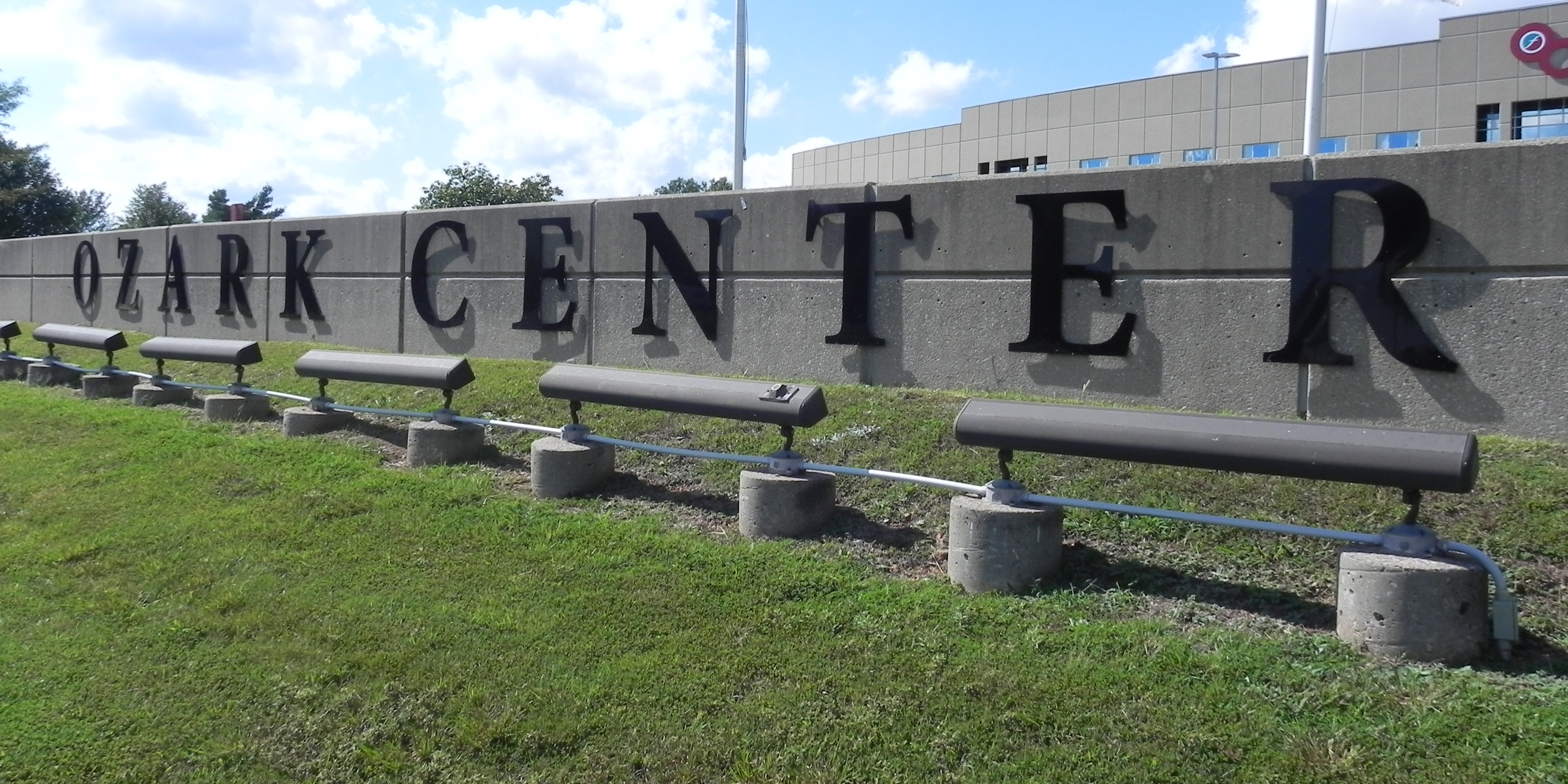 Ozark Center Speakers Bureau
Expert speakers at your service
Ozark Center caregivers dedicate themselves to providing cutting-edge mental healthcare to meet the needs of their community. Our Speakers Bureau provides outreach and education by offering the services of a wide range of clinical and nonclinical experts, ready and willing to address your next meeting or workshop.
We provide the Speakers Bureau service free-of-charge to the community and welcomes donations to Freeman Development Office. If a speaking engagement involves travel outside of the area, we request payment of the speaker's travel expenses.
To schedule a speaker for your group or organization: Email or call the Freeman Marketing Department during regular business hours at 417.347.6621. We will need your organization name and contact information; topic(s) of interest; date, time, and location of your event; size and age range of your group; and length of time allotted to the speaker. Please submit your request 3 to 5 weeks in advance, if possible.
Ozark Center Speakers Bureau
Behavioral Health - RESPECT Institute
Lisa Francis, MS, Ozark Center Director of Program Development 

Children's Mental Health
Vicky Mieseler, MS, Licensed Psychologist, Chief Administrative Officer of Ozark Center

Mental Health
Del Camp, MS, Licensed Professional Counselor, Chief Clinical Officer of Ozark Center
Deborah Fitzgerald, EdS, LPC, NCC, Director of Crisis Services
Vicky Mieseler, MS, Licensed Psychologist, Chief Administrative Officer of Ozark Center
Dr. Arlene Sadowski, Psychologist 

Trauma Informed Care
Vicky Mieseler, MS, Licensed Psychologist, Chief Administrative Officer of Ozark Center
Lisa Francis, Director of Program Development
Lisa Francis has been involved in providing and directing mental health services for more than 27 years. Francis has experience in both private and public mental health systems. The majority of her experience deals with chronically mentally ill individuals in a community setting.
At Ozark Center, Francis provides direction and oversight of adult housing, which includes the two current Housing and Urban Development apartment sites as well as Ozark Oaks, a 30-bed residential care facility. Additionally, Francis provides direction in the development and direction of adult services to enhance programs that will broaden the opportunities for individuals with mental illness.
Francis was instrumental in obtaining a RESPECT Institute in Joplin which provides an opportunity for individuals with a mental illness to learn how to tell their personal story and provide our community with a way to learn about mental illness and reduce the stigma attached to it.
"The goal of having a RESPECT Speakers Bureau is to provide our community with a forum to learn from the personal experiences of individuals who have a mental illness and how they move forward with their lives in a productive manner," said Francis.
"Often, if a person receives a mental illness diagnosis, the misconception is that the individual's life is drastically changed. Although there may be a few bumps in the road, we know that when managed, a mental illness can serve as avenue for growing stronger as an individual."
"Personal struggles often lead to insight and growth in a healthy way. Our goal is to reduce stigma and increase awareness throughout our community so individuals with mental illness are not feared but embraced as active and healthy members of our community and society overall."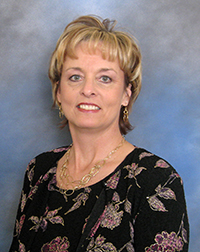 Deborah Fitzgerald, Director of Crisis Services
Debbie Fitzgerald is a licensed professional counselor. She has 34 years of experience in the mental health field, and for the past 30 years, she has served the community through her work at Ozark Center. She also has certification from the National Board of Certified Counselors, and a crisis worker certification from the American Association of Suicidology. Fitzgerald has held a variety of positions during her tenure at Ozark Center—she is currently Coordinator of Crisis Services and Accreditation and Regional Youth Suicide Prevention Project Coordinator. Fitzgerald also served as the Project Manager for Healing Joplin, a time-limited FEMA crisis counseling program, which provided basic psychological services and mental health first aid to survivors of the May 22, 2011, Joplin tornado.
Fitzgerald also provides community education as part of her work in suicide prevention. She is a Question, Persuade and Refer (QPR) Gatekeeper Instructor, an Advanced Question, Persuade, Refer and Treat (QPR-T) Instructor, and a Signs of Suicide (SOS) Facilitator.
Fitzgerald holds an EdS in school psychology and master's in psychology from Pittsburg State University.  She earned a bachelor's degree in sociology from Missouri Southern State University.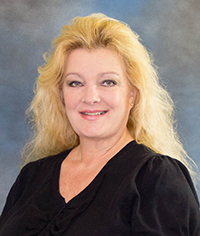 Del Camp, Chief Clinical Officer
Del Camp, MS, joined Ozark Center in 1993. He graduated from Pittsburg State University with a master's in psychology with a clinical emphasis, and he was selected as an Outstanding Graduate for the School of Education. Camp is currently an adjunct professor of psychology for Ozark Christian College in Joplin. Camp is a licensed professional counselor.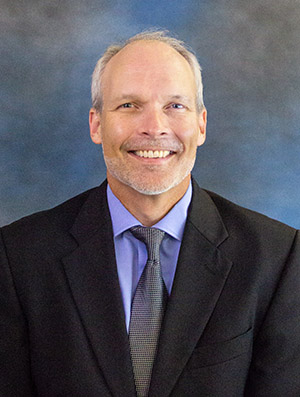 Vicky Mieseler, Chief Administrative Officer of Ozark Center
Vicky Mieseler, MS, BCCP, CP, has been with Ozark Center since 1984. In that time, she has held the positions of Substance Abuse Counselor, Adult Psychologist, Crisis Coordinator, Director of Community Care, Director of Family Preservation Services, Director of New Directions, Director of Crisis Services and Vice President of Clinical Services. In 2017, she was promoted to Chief Administrative Officer of Ozark Center.
Mieseler is an active member of the Missouri Coalition of Community Mental Health Centers and serves on state committees including the MoHealthNet Non-Pharmaceutical Psychology Committee, the Missouri Autism Guidelines Committee, the Children and Disaster Planning Committee and the National Child Traumatic Stress Network Disaster and Terrorism Committee. She also serves on the Board of Directors for Art Feeds and Soroptimist International of Joplin and as a coach for the Young Professional Network through the Joplin Chamber of Commerce.
Mieseler holds a bachelor's degree in psychology from Missouri Southern State College and a master's in psychology from Pittsburg State University. She has been a licensed psychologist in Missouri since 1993 and a nationally-certified psychologist since 1997.
Vicky Mieseler, MS, BCCP, NCP, CCTP
Chief Administrative Officer
Licensed Psychologist
Ozark Center
PO Box 2526
Joplin, MO
417-347-7704
Contact Vicky